This Is It Entertainment is a full-service event production company capable of planning and producing small, medium and large scale events. No matter the size of your production, you will receive the care, dedication, quality and expertise from all of our professionals which have become the trademarks of This Is It Entertainment. Our clients want a hands-on approach, as well as, out of the box ideas that will inspire and impact their guests. Our creative department will collaborate with key stakeholders to drive fresh, innovative design concepts that will promote event objectives, amplify atmosphere and leave lasting impressions.
Once the exhilaration and excitement of your engagement starts to settle, you're going to be faced with planning and executing one of the most momentous days of your life. So, how do you do it? Where do you start?
When scouting a location for your event consider doing some research on unusual and unique locations.  Hosting your event at a unique venue can re-define and absolutely captivate your guests by designing an experience that no one has ever had.  We've pulled together 5...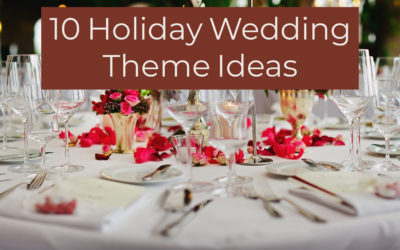 Holiday wedding themes can bring a festive feel to your celebration.  From decorated tree centerpieces to cakes adorned in candy canes, we've put together a list of 10 holiday wedding theme ideas below. Fresh & Real Decorations If you've ever visited Longwood...